How I grew
Eco Signs and Banner's

traffic by 40 % in 6 months.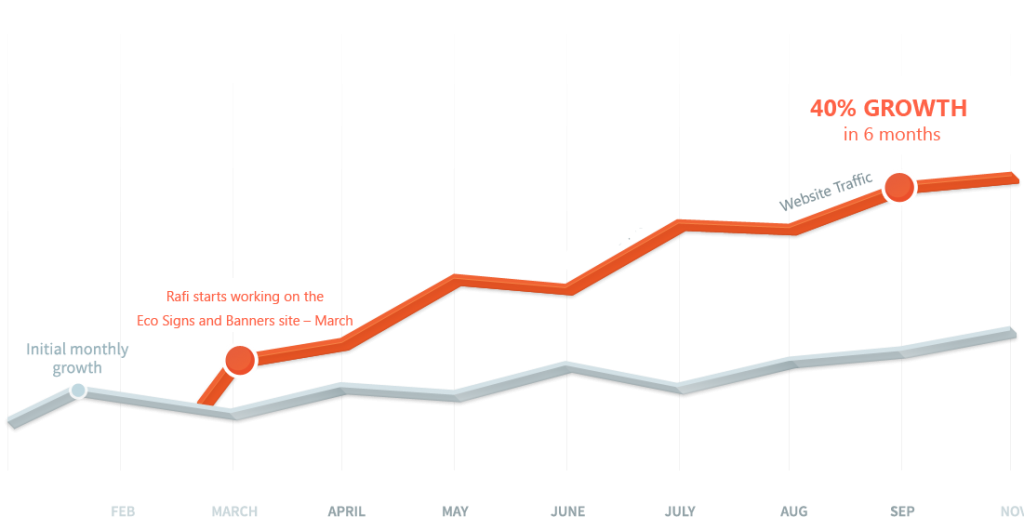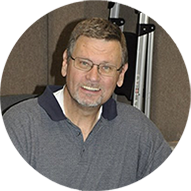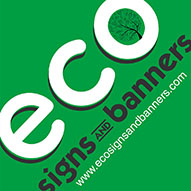 " -Rafi is the biggest analytics junkie I have seen so far. He is very intelligent and knows his SEO like I know my printing."
– Gene Martin (Eco Signs and Banners)"
Let's set up a time for a Confidential Consultation
Although the Eco Signs and Banners website was a very well-designed site, the company was concerned that the site was not receiving the traffic it could and was having some serious issues being able to rank locally for profitable keywords. They hired me on their team as a full-time Local SEO Analyst to address weaknesses in the site's content, local relevance to Google, and its overall framework in order to drive extra traffic from both the search engine results pages locally and popular social networking sites such as Facebook, Twitter, and Pinterest where the customers are hanging out.
By deploying a plethora of various SEO best practices on the Eco Signs and Banners website, I was able to triple search engine traffic within 60 days and bring about a 50% increase in overall site traffic within that same time frame.
Rewriting meta description
Duplicate content detection
Boosting Internal PageRank
Creation of Internal Links
Development of Social Media Presence
Directory Submissions and Local SEO
Content Creation and Promotion
YIKES, YOUR WEBSITE NEEDS IMPROVEMENT!
It seems like I can make some changes to your website to increase traffic & revenue. Enter your information below, and I'll get in touch with you in a minute.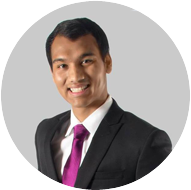 I have driven over 50,000 "wallet-out, ready-to-buy" visitors to my clients' websites, and I'd like to see if I can do the same for you.
Hurry! Only 2 spots are available!